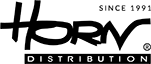 s-Living Three
JAYS
Bluetooth Speaker
Take your home entertainment to the next level with s-Living Three's rich and powerful sound. Engineered to comfortably fill up any large living spaces and is guaranteed to uplift any occasion from unwinding at home after a long day at work to a spontaneous house party. The perfect choice for those who want to enjoy full, immersive sound but don't want speakers that take up a ton of floor space to do it.
Want an even more expansive experience? Keep the music flowing through-out the house with the MultiRoom function. Add additional speakers across different rooms via Google Cast or Airplay 2 to have your favorite podcasts or music follow you around from room to room.
Made with ease of use in mind, s-Living Three offers an uncomplicated setup experience and integrates into any smart home setup. Connecting the speakers to Wi-Fi, or pair them via Bluetooth (NFC also supported) to your smartphone, is just one tab or click away. Built to work with Google Cast, AirPlay 2 and Spotify Connect, your smartphone allows you to control the speakers no matter where you are in the house.
AirPlay 2 is a highly efficient and user-friendly streaming technology from Apple. Use any compatible Apple device (iPhones, iPads, Macs, Apple TVs etc) and stream your favorite music to s-Living Three. With AirPlay 2 you even have MultiRoom functionality, by simply choosing several AirPlay 2 speakers, to play the same music all over your house. With AirPlay 2 support, your s-Living Three is also prepared for being part of your smart home by adding it to the Apple Home universe (Apple Home App).
Spotify Connect enables you to stream music from Spotify to any Spotify Connect certified speaker that is connected to your Wi-Fi. Use the Spotify App as a remote control to control the playback. The Spotify Connect streaming technology is an integrated part of the Spotify App, and works with both Android and Apple devices. Spotify Connect requires a Wi-Fi connection, which also ensures trouble-free, long range high-quality audio streaming. Spotify Connect works on only one speaker at a time.
Google Cast allows you to stream your favorite audio from any Google Cast supported App to any Google Cast certified speaker. This works with both Android and Apple devices. Download the Google Home App to build a MultiRoom speaker set-up or integrate the s-Living speaker in your existing Google Home and use voice commands to control the speaker through a Google Voice Assistant device.
Keep listening without Wi-Fi. The s-Living speaker is equipped with Bluetooth and NFC. This enables you to enjoy wireless music streaming without a Wi-Fi connection.
Drivers: 2x 4" ejection PP cone woofer, 2x ¾" silk dome tweeter
Driver impedance: 4 Ohm woofer, 8 Ohm tweeter
Driver sensitivity: 87 dB (1W/1m), 103 dB at max output
Amplifier: 2-Way stereo speaker (class D amp with DSP)
Subwoofer: 2x 25 W
Tweeter: 2x 10 W
Frequency response (-3 dB): 60Hz – 22KHz
Wireless connectivity: Dual band Wi-Fi 2.4 GHz / 5 GHz, Bluetooth v4.1 BLE
Wi-Fi standards: 802.11a/b/g/n/ac
Bluetooth® range: Up to 15 m
Compatible with: iOS, Android
Microphone: No
Integrated controls: Touch controls, Controls buttons
MultiRoom: Yes
Wireless streaming: AirPlay 2, Google Cast, Spotify Connect
Inputs: Micro USB, Aux 3.5 mm
VERKAUF

s-Living One
JAYS
Bluetooth Speaker
s-Go Three
JAYS
Bluetooth Speaker
s-Go One
JAYS
Bluetooth Speaker