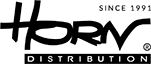 E100 is a comprehensive installed music system appealing to those that appreciate the latest digital radio broadcasts at the touch of a button, but also appreciate playing music from smart phones, tablets or laptops. The bright OLED screen acts as a clock when in standby but then informs the user of the currently selected station or source. E100's built in alarm and IP rating makes it equally suitable in bedrooms and bathrooms as well as kitchens.
No clutter – E100 is built into the wall or kitchen cabinet
Touch sensitive panel, stainless steel buttons and bright OLED display
Built in Bluetooth audio receiver – which facilitates robust wireless music streaming from any suitably equipped smart phone, tablet or laptop
Superb sound quality with superior stereo sound stage delivered from separate left and right installed ceiling speakers
TV sound connection
Elegant design with an attractive gloss black and stainless steel finish
Wipe clean – not a dust and grime collector
FM / DAB+ Radio
With the built in FM / DAB+ Radio you have access to your favourites stations at the push of a button.
Clock and Alarm
Built-in Bluetooth connectivity to facilitate robust wireless streaming of audio from a suitably equipped mobile device including phones, tablets & laptops
The standard Bluetooth protocol is called SBC (SubBand Coding), but many devices now support improved audio Codec's such as aptX (Android). Superior stereo sound stage: Real Hi-Fi systems have separate left and right speakers to reproduce real stereo sound as does E50
E100 comes complete with an auxilary stereo inputso you can connect the audio from your TV or iPod/MP3 player.
DOKUMENTE

VERKAUF

Other products in category Q INSTALL